January 9, 2017
'We send them to the army and we know that maybe they won't come back. Did I ever think it would happen to me? Never,' says father of Shir Hajaj, murdered in Jerusalem in a vehicular terror attack.
Erez Orbach, who was murdered in a vehicular terror attack in Jerusalem, was laid to rest of Monday morning. The funerals of the other three victims—Shira Tzur, Shir Hajaj and Yael Yakutiel—will take place later in the day.
As the country mourns their loss and attempts to deal with the attack, friends and family remember each of the four.
Erez Orbach
Erez Orbach, 20, from Alon Shvut, volunteered for IDF service and was a cadet at the IDF's Officer's Training School.
He was born and raised in the settlement of Alon Shvut in Gush Etzion. He was excelling student at the high school yeshiva he attended in Efrat and later attended the Ma'alot hesder yeshiva, which combines advanced Talmudic studies with military service.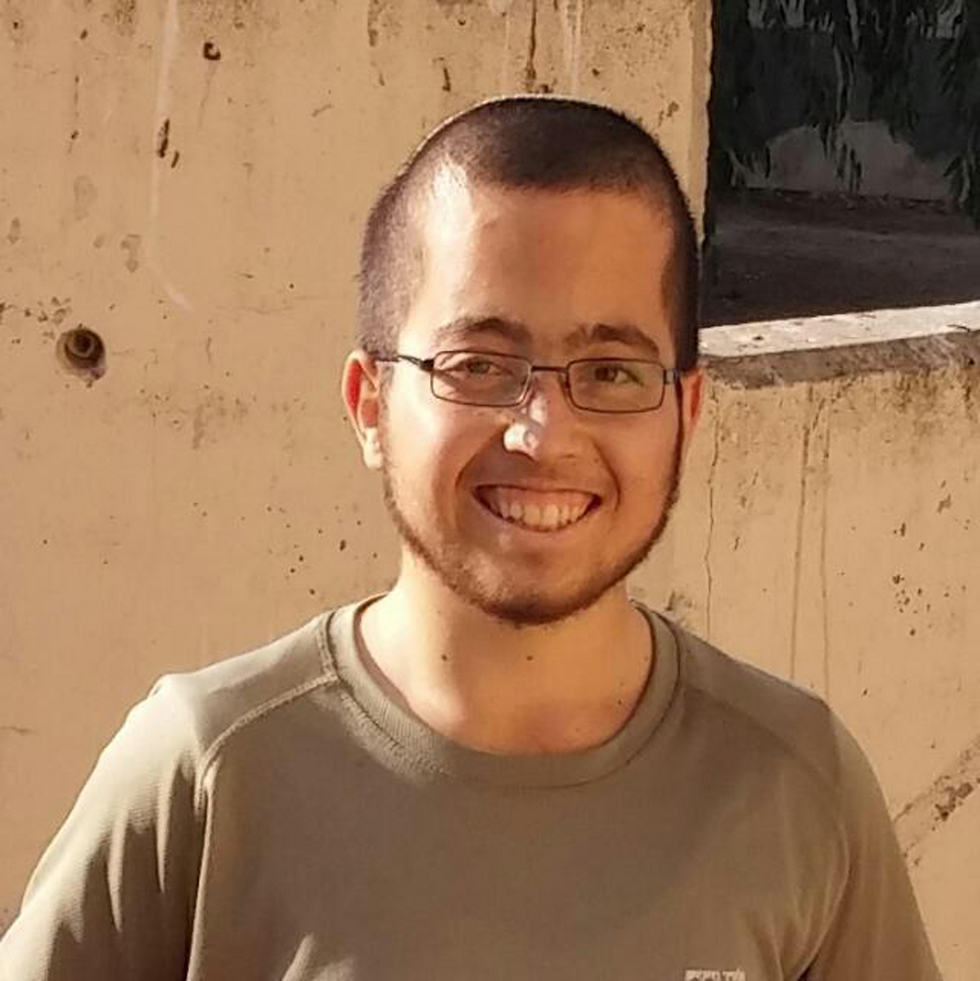 2nd Lieutenant Erez Orbach
Rabbi Yaakov Fisher, the head of Yeshivat Naveh Shmuel where Orbach studied prior to joining the IDF, spoke of Orbach's special qualities as a student and his desire to wear an IDF uniform.
"Erez was a boy full of motivation and was very determined, but also delicate on the inside, with principles, values and love for everyone. He had health problems and due to his low profile, he had to fight to volunteer for the IDF and go to officer's course. His is a very special family."
A special notice went out in Orbach's community of Alon Shvut in Gush Etzion following news of his death. "He will be remembered for his perpetual smile and willingness to help for good causes."
Second Lieutenant Erez Orbach will be laid to rest at Kfar Etzion cemetery Monday at 11:00am.
Shira Tzur
Shira Tzur, 20, from Haifa, began her military service in the Israeli Air Force flight academy, but transferred to her current unit with the intent of becoming an officer.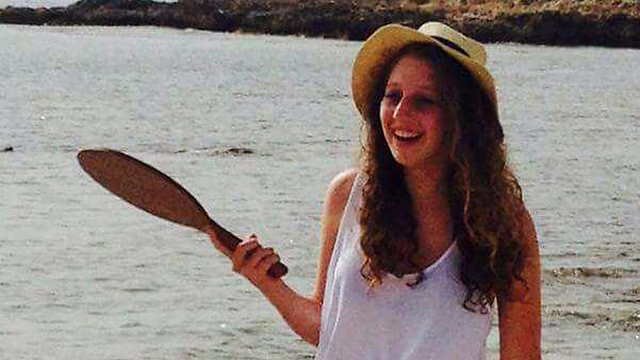 2nd Lieutenant Shira Tzur
According to a family friend, Shira was "full of happiness and loved to give and contribute. She was a counselor in the scouts and excelled in everything she did. Shira and her family were the salt of the earth and we all embrace them at this difficult moment. She was a child full of energy and was always smiling."
Mendi Rabinovich, Principal of the Hebrew Reali School in Haifa, said, "Her teachers said she always dreamed of being a pilot, but in the end, served in the Intelligence Corps. She was a spirited girl, socially active and very loving. It is difficult to believe when we lose graduates."
Second Lieutenant Shira Tzur will be laid to rest Monday at the Haifa Military Cemetery at 2:00pm.
Shir Hajaj
Shir Hajaj, from Ma'ale Adumim, was the oldest of four daughters. Following news of her death, her father sent a message to Chief of Staff Lt. Gen. Gadi Eizenkot saying, "These are all our children. We send them to the army and we know that maybe they won't come back. Did I ever think it would happen to me? Never."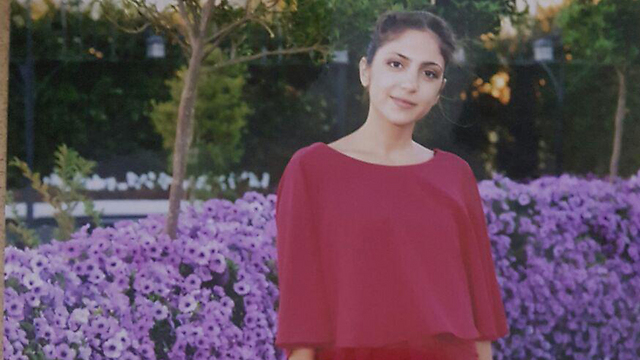 Lieutenant Shir Hajaj
Shir's mother, Merav, said that when she saw the report of the terrorist attack, she thought it targeted tourists. Only after discovering that the victims were cadets did she begin to contact hospitals.
"We stood by the door, praying that they (the officers tasked with informing soldiers' families of their death) wouldn't come and every minute they didn't come, we said it was a good thing. I called hospitals, local IDF offices and everywhere else.
"She was a flower and we expected great things from her. She had great determination and perseverance. There are no other children like her."
Lieutenant Shir Hajaj will be laid to rest at Mt. Herzl Military Cemetery on Monday at 2:00pm.
Yael Yakutiel
Friends and family arrived at the Yakutiel residence in Givatayim to mourn Yael, with many being unable to speak through the tears.
Yael's aunt, Malka Drori, said, "She loved life, loved everybody and everybody loved her. The family is still struggling to deal with what happened."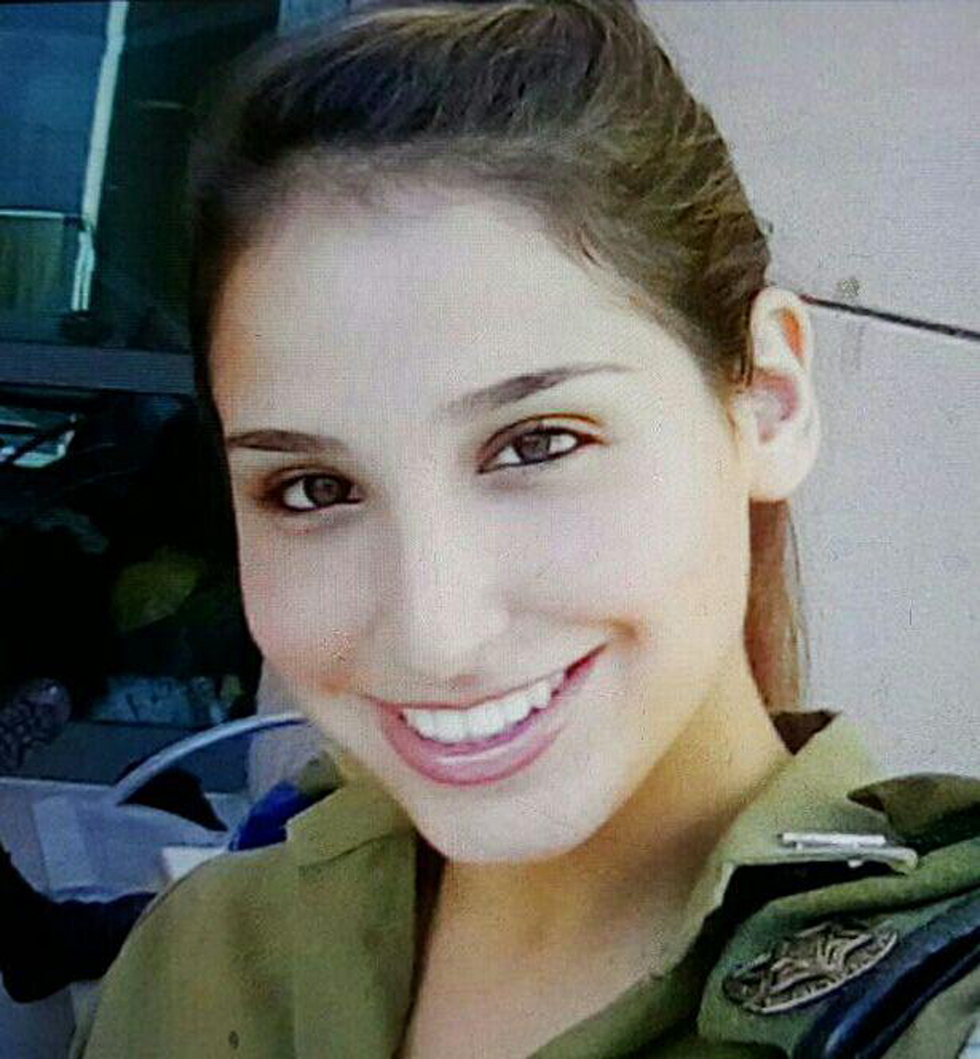 Lieutenant Yael Yakutiel
Friends of Yael said, "She had the biggest heart there is. She was a person full of light and happiness. Everything she did, she did for others. She fought to stay in the army in order to contribute more and be an officer."
Lieutenant Yael Yakutiel will be laid to rest Monday at the Military Cemetery in Kiryat Shaul at 3:00pm.
Protect and Support Israel by Sharing our Articles