December 4, 2013
Gal Gadot cast as Wonder Woman
Israeli actress wins significant role in
'Batman vs. Superman,' scheduled to hit screens in summer of 2015. 'She has that
magical quality that makes her perfect for the role,' says director Zack Snyder

By: Shat Arzuan
Exciting news from Hollywood:
Israeli actress and model Gal Gadot has been cast as Wonder Woman in the film
"Batman vs. Superman," the sequel of "Man of Steel."
Gadot was named as one of the three final candidates for the role, alongside
Olga Kurylenko and Elodie Yung about a month ago. On Wednesday evening,
entertainment websites overseas reported that the Israeli actress had been
chosen to play the iconic role.
The contract was handled by Hadas Mozes Lichtenstein of the ADD agency, which
represents Gadot in Israel and overseas.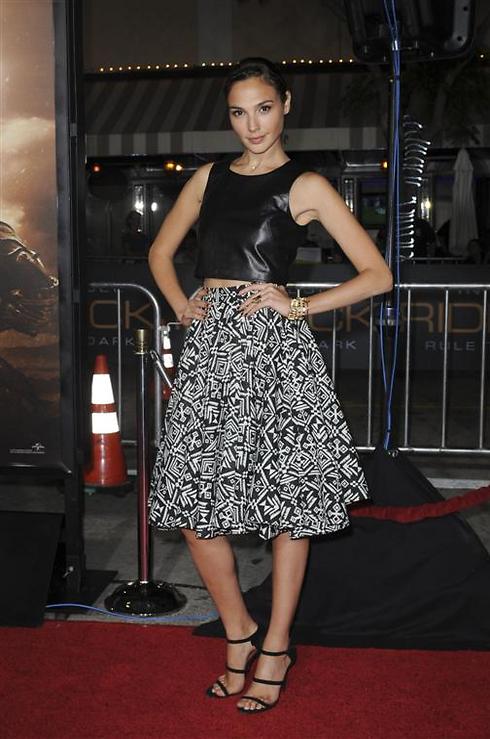 Gal Gadot. Great achievement (Photo: MCT)
The film's director, Zack Snyder, commented on the decision to cast Gadot in
the American media: "Wonder Woman is arguably one of the most powerful female
characters of all time and a fan favorite in the DC Universe. Not only is Gal an
amazing actress, but she also has that magical quality that makes her perfect
for the role. We look forward to audiences discovering Gal in the first feature
film incarnation of this beloved character."
Gadot will star in the film alongside Henry Cavill as Superman and Ben
Affleck as Batman.This is not Gadot's first Hollywood role. She appeared in "Date Night," "Knight and Day,"
and in three of the "Fast and Furious" films, where she portrayed former Mossad
agent Gisele Harabo.
Earlier this week, Gadot mourned the death of "Fast and Furious" co-star
Paul Walker in a car crash. "Lost a dear friend today," Gadot wrote on Facebook.
"So sudden and tragic… Hard to believe… Paul was a great man with a big heart
and passion for life. I'm so sad he's no longer with us."
Protect and Support Israel by Sharing our Articles